Lights Out: Earth Hour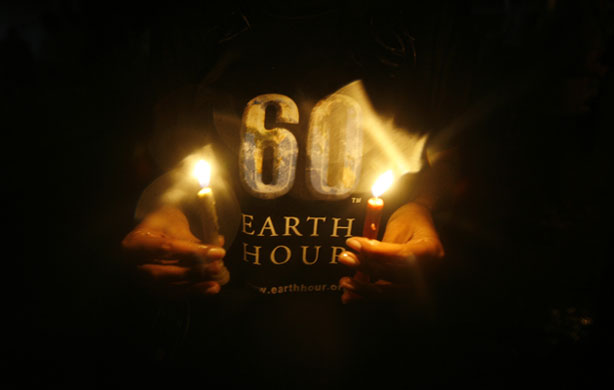 Need a good excuse for a candle light dinner tonight? Join in the millions of people across the world for 60 minutes: unplugged. The global grass roots movement of Earth Hour encourages individuals, businesses, and governments around the world take positive actions for our environment. Turn off all your lights on Saturday 26 March at 8.30PM (local time) and celebrate your commitment to the planet.
The challenge if you so choose to accept it: Go beyond the hour, so after the lights go back on think about what else you can do to make a difference.
Together our actions add up.
I've been having some fun this morning following tweets from across the world as the lights go out. Search #earth hour to see for yourself!