DIYU: Sewing On Paper
Hello, Hello
TrashN2Tees
Readers! I'm Heather from
The Sewing Loft
and I am super excited to be visiting the DIY University. Since last week we focused on
hand stitching
, I thought it would be fun to pull out our machines and take them for a test drive. To keep things interesting, let's step outside the box and stitch on something other than fabric. How about paper? I know, I know what your thinking- instantly the 'Whatcha you talkin bout Willis' phrase popped into your head.... we're not stitching on fabric??? Don't worry, I promise it will be fun and easy. Go grab a few paper scraps and let's do something fun! Before we begin, let's chat about a few things: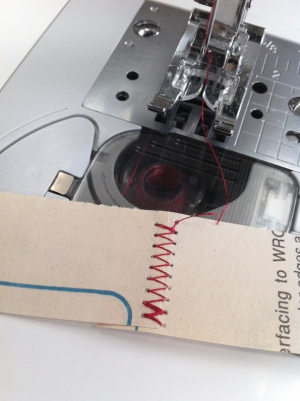 Stitching on paper will dull your needle. So, be sure to dedicate one needle for this task and use it over and over. *Tip: I like to dab some nail polish on the shaft of my paper needle for easy identification.
Adjust your stitch length to be slightly longer. If the stitches are too close together, the paper will tear. Remember, we are punching holes.
Since pins are not an option (they leave holes) consider applying a small amount of adhesive to 'stick' things together. Just place it where you will not be stitching. That would gunk up your needle.
Always stitch on the right side or 'face' of your paper. The holes do not look nice from the back side.
When turning corners stop with the needle in the down position, lift the presser foot and turn.
To knot your stitches, pull the top thread to the bottom and hand knot; trim.
Play with decorative stitches and color!
Maintenance Alert:
Paper sewing creates more dust than stitching on fabric. So, be sure to pull out that spray can of air and clean out your bobbin case when you are all finished. Now, how about a few ideas to get your creative juices flowing?
Notebooks
Mixed Media Art -my kids LOVE this! Here is one that Lady A and I are working on now.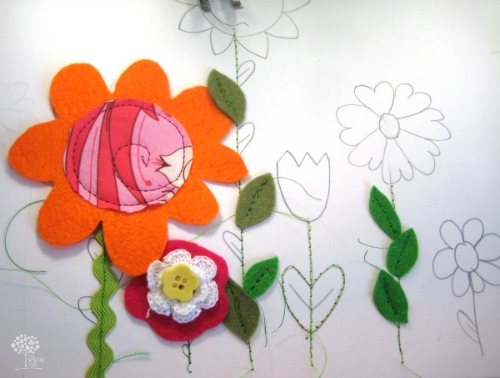 Or for the younger kiddos why not try your hand at some simple
stitch cards
. Just fold over the tip of a pipe cleaner, grab some yarn and stitch away. A big thanks to Jenelle for letting me join the fun! I always love to share tips and tricks with others. Stop by and visit me at
The Sewing Loft
for more fun sewing projects and ways to keep pushing the needle forward!
I loved having Heather join us today, and I agree. Sewing on paper is a little less intimidating than jumping all in on your favorite Micheal Miller print... or in my case that irreplaceable vintage pillowcase! If you're looking to grow your fabric/crafting stash be sure to check out the Stash Destash event on The Sewing Loft it begins next Monday (3/18) where more than

15

woman

(including myself) will be selling off bundles, kits, and mini collections including fabric yardage, scraps, trims, buttons, patterns and more!

All week long here at DIYU we'll be talking about sewing, stitching, and embroidery. Have a question about anything sewing post it in the comments below and we will be sure to answer it!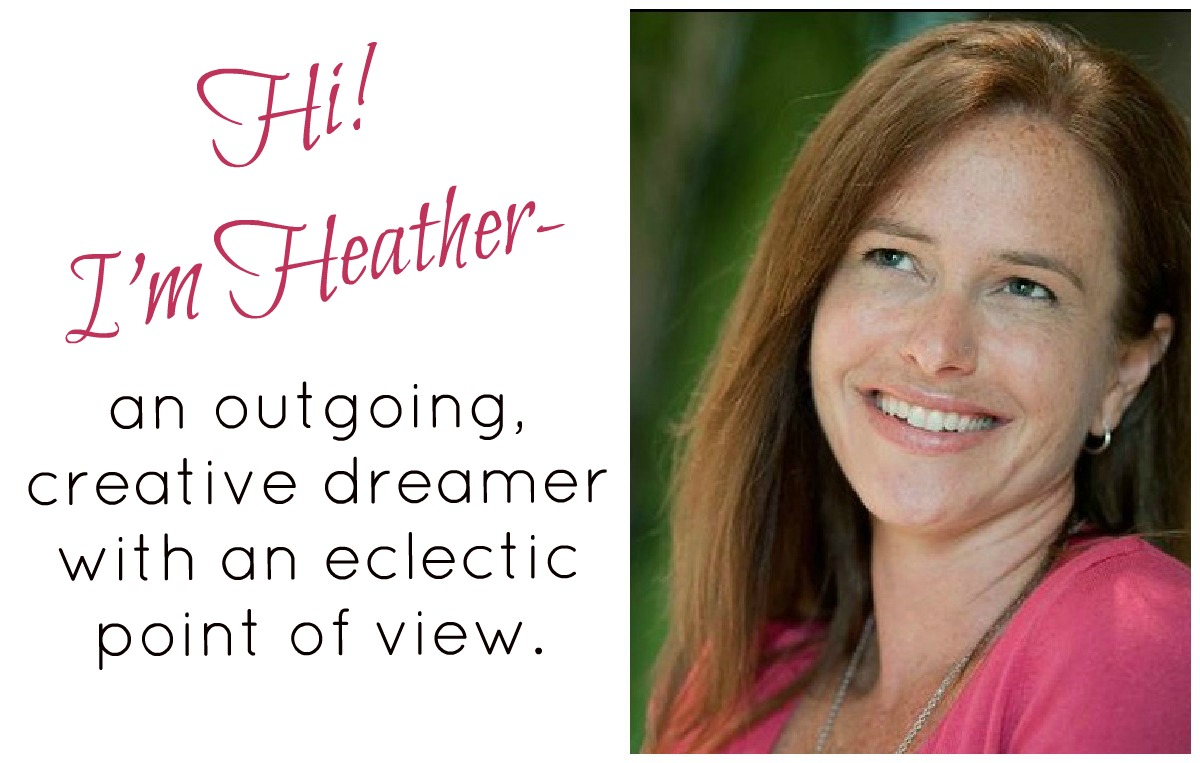 Connect with Heather