My visit to NYC Garment District
Last week I was invited to join a round table discussion that focused on recycling textiles in NYC's Garment District. I was impressed to learn about the great strides
New York Department of Sanitation
is taking in reducing textile/clothing waste from the landfills. They're eager to get inside the cutting rooms and studios of the citys designers alike.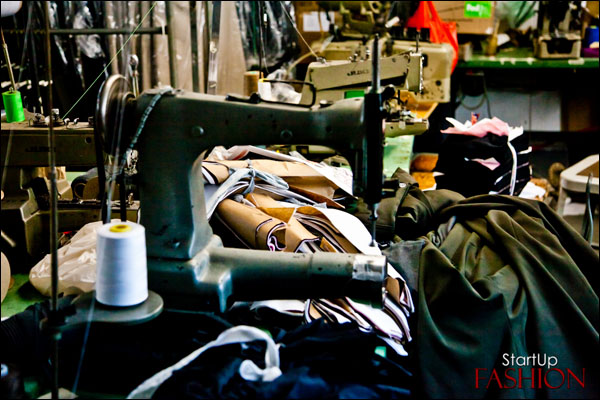 While I love that the option for clothing recycling is so readily available for the residents in the city- I brought to the table suggestions for ways to promote upcycling & reuse, both for the citys recycling campaign and for the designers. Upcycling converts these 'waste materials' into new materials or products of better quality or higher value, unlike its the alternative: recycling which processes used materials into new materials.
Utilizing the left over materials, without having to reprocess, reuse helps save time, money, energy, and resources. I stressed that reuse offers quality products and opportunity to people/organizations with limited means, while generating jobs and business activity that contribute to the economy. This is what I call a triple bottom line.
Americans generated 13.1 million pounds of textiles in 2010 alone, according to the
U.S. Environmental Protection Agency
,
only
15 percent of which was recovered for export or reprocessing.
I am honored to be a part of this movement to change the way we consume and create and thankful for the opportunities I am given to raise awareness about the importance of recycling and benefits of repurchasing.
I'll be heading back to the city this weekend to attend
Hello Etsy: Reimagine the Marketplace
an annual conference of creativity and ideas, that celebrates this responsibility by furthering the success of the brilliant thinkers and creative entrepreneurs. I'm eager to hear speakers like Jeremy Rifkin, Robin Chase, Chris Anderson, Stewart Wallis, Laurie Santos, Rachel Chong, Alex Blumberg, Rasanath Das, Michelle Long, Charles Eisenstein, Majora Carter (!!!!), Michael Carroll, Dr. Thomas Schutte, and Chad Dickerson. Talk about getting inspired, right?